Conferencing
Easy-to-use and collaborative Video Conferencing solutions to  help corporate enterprises achieve greater success and efficiency. Video conferencing is also supplied by Yealink, thus providing feature transparency between voice and video.

Microsoft Teams system for medium and large rooms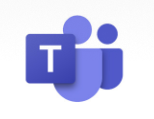 Start Teams meetings with a simple bundle solution
The Yealink MVC II series is a bundle video solution for Microsoft Teams Rooms (MTR) that includes everything you need to interact, connect, and collaborate with internal and external users seamlessly and intelligently, covering every scenario from small to extra-large spaces.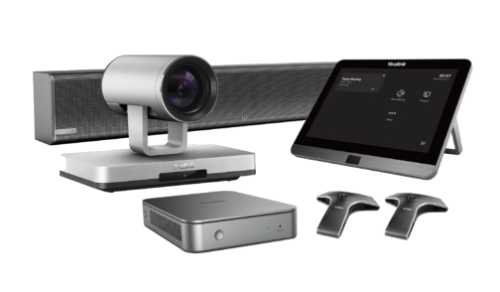 Yealink MVCII is a dedicated MTR room system for medium and large meeting rooms, including two or three VCM34 array microphones (up to 4 units can be connected), a UVC USB PTZ camera, Mtouch II and MCore mini-PC to meet all the requirements of your Teams meeting.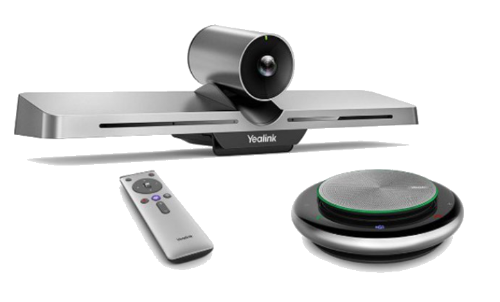 For satellite offices or smaller side meeting rooms
Yealink VC Teams Edition, an affordable video collaboration bar. With Microsoft Teams built right in, the device provides a simple and smooth 'Plug and Play' Teams meeting experience with the premium video and voice quality, either working with a touch or normal display.